Reasons why buying your IT equipment from a UK employer is a sensible choice
---
Posted 24th May 2021
---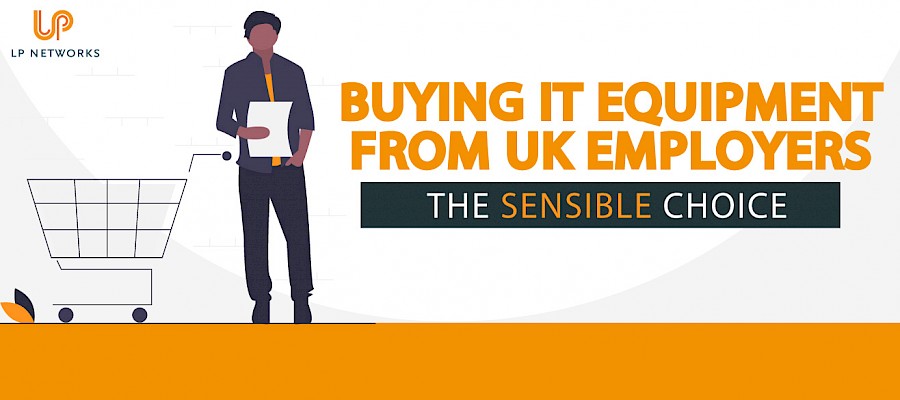 ---
For anyone who missed it, the UK officially left the EU on 31 December 2020, following the signing of the Trade and Cooperation Agreement on Christmas Eve 2020. Leaving the EU has the potential to have a significant impact on everyone living and working in the UK and could have a substantial effect on businesses that import from EU member states.
Before Brexit, it was possible to buy and sell freely with countries across the European Union, meaning that there was always a chance of picking up stock and goods for a lower price than in the UK. This was mostly because there were no import or export tariffs which meant that you could buy something at a potentially lower recommended retail price abroad.
Since leaving the EU, the way we import goods has dramatically changed, and there is now a customs border between the UK and the EU. This means that to import goods from the continent, businesses need to fill in extra paperwork and that there are added charges that include taxes, duties, tariffs, and import VAT. Aside from the paperwork being time-consuming and the fact that you need a GB EORI number to import from the EU to the UK (something that can take at least a week to receive if your business isn't VAT registered), importing directly from EU countries could now be more expensive than buying the same products in the UK. This isn't solely because of the extra charges but is also because most businesses will have to employ a customs declarations expert to fill in the paperwork.
Alongside the concerns over paperwork, taxes, and probably paying someone to deal with the extra paperwork and taxes, it appears increasingly unlikely that goods imported from the EU will take longer to arrive in the UK. Official processes take time, and this will ultimately lead to delays.
Why are LP Networks writing about import paperwork and tariffs?
It's a simple answer, ordering your IT hardware from a reputable UK company will save you time, headaches, and money. Customs have already cleared all our products, and many come directly from the suppliers. Consider us the intermediary that does all the leg and brain work for you.
Additionally, we have a reliable supply chain, meaning that our clients don't have to wait for their new devices to pass customs checks or worry about which airport or port they are sitting in. Using a UK based supplier also means that you reduce the likelihood of unexpected fees. For the last four months, consumer advice columns have been full of letters asking why their delivery couriers asked for a payment on delivery. The advice every time has been that the cost has been for charges and taxes placed on goods as they crossed the customs border—all legitimate and above board. Using a company like LP Networks negates that problem. You pay what we quote you.  
So, if you're currently scrolling through the internet, looking at the latest IT equipment for your business, and considering importing it from abroad, we strongly suggest that you have a chat with us first. We're pretty sure we'll be able to supply the same devices at a better price and with less of a headache. Get in touch to have a conversation.