We've been reaccredited for ISO9001 and ISO14001!
---
Posted 5th January 2021
---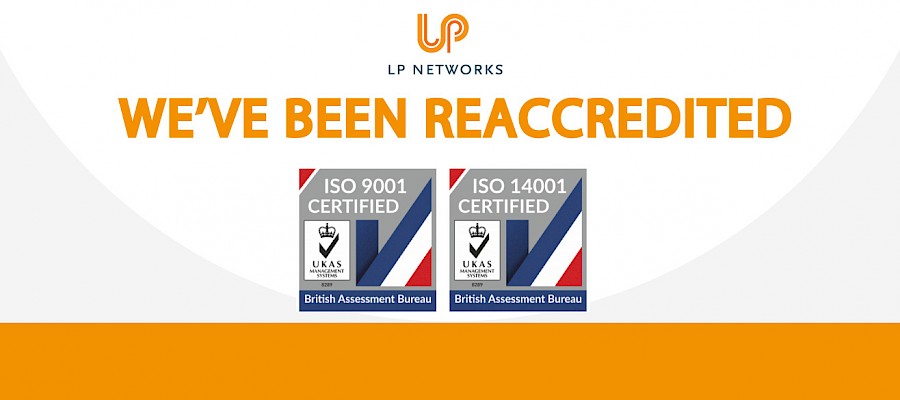 ---
You may remember that last year we announced that LP Networks had achieved both ISO9001 and ISO14001 accreditations.
Well, we're extremely pleased to announce that we have been reaccredited for both certificates, meaning that we have proved that not only could we prove that we deserved an accreditation, but that we also work hard to continuously improve our services.
ISO9001 is the ultimate quality management system standard which focusses on efficiency and continuously improving business practices. In order to maintain this standard, LP Networks have to have a yearly surveillance visit which checks that we are still running our processes properly and that our staff are healthy and happy with a good working environment. Considering the events of 2020 and the ongoing social distancing requirements related to Covid-19, we're extremely proud that our practices met all the required criteria.
To be accredited with ISO14001, we have had to prove that we are continuing to consider our environmental impact and the impact of our suppliers. With a year that has shown record breaking heatwaves and storms, we're proud to be trying our hardest to minimise our impact on future generations.