What do you do with your old PCs and laptops?
---
Posted 4th March 2019
---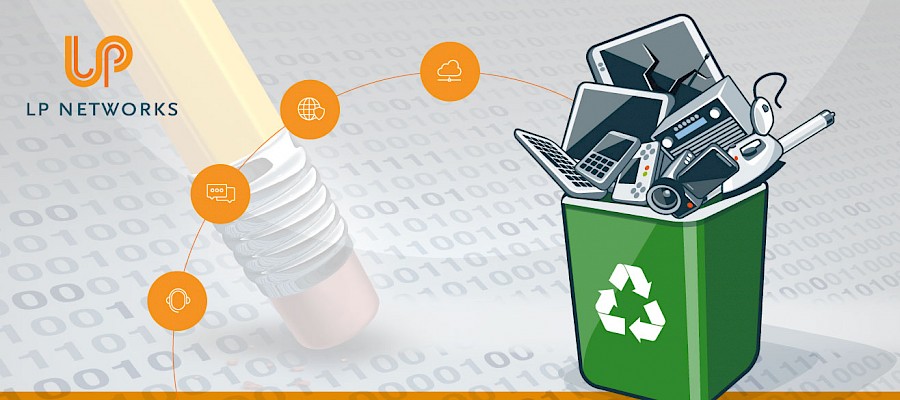 ---
What do you do with your old PCs and laptops? Did you know that since the introduction of GDPR you can't just throw them away?
Legislation now means that it is your company's responsibility to ensure that all of your customer's Data is kept secure and disposed of properly. So, a computer which has client emails on its hard drive must be disposed of using professional services, it can't just be chucked in the landfill. Doing so can result in a hefty fine.
There's no real way of getting around this and businesses must be able to prove that they have disposed of their old PCs through the correct channels. If they can't then they are liable for a fine from the ICO.
Is it just PCs and laptops that need secure disposal?
This problem isn't solely specific to PCs and laptops as any or every photocopy, document sent to print and scan to email may be, optionally, stored on the Hard Drive of a photocopier/ printer/multifunction device. This means that any business that performs HR functions, photocopying passports, driving licences, next of kin information and other sensitive information, could, unwittingly, be storing information on their photocopier.
Additionally, in specific industry sectors such as medical, legal and educational establishments, information that is considered 'special category data' under GDPR, can trigger even stronger penalties if it isn't stored and disposed of properly.
This is where LP Networks can help! We are now able to securely handle the removal of your old endpoints, meaning that you are covered for WEEE Directive and GDPR Requirement
We have the legally approved software to securely destroy ALL data on a device's hard disk and then we produce a certificate for the client to show that – a requirement for your compliancy records.
There is a cost to the licensing software but we want to keep the service cost low to encourage proper disposal of your kit.
Our service costs just £20 per hardrive, much cheaper than an ICO fine.
Our Secure Disposal Service Includes:
Government approved software license (from NSC approved list)
Secure wipe of data from disk
Certificate for customer evidence
Disposal of PC/Laptop

WEEE approved disposal
Donation to Charity/School
The software generates Erasure reports which in this case would be the proof needed to meet the compliance of the standards.
Contact us on enquires@lpneworks.com or 0800 970 8980 to discuss your secure disposal requirements.