What is Penetration Testing and why does my company need it?
---
Posted 25th January 2021
---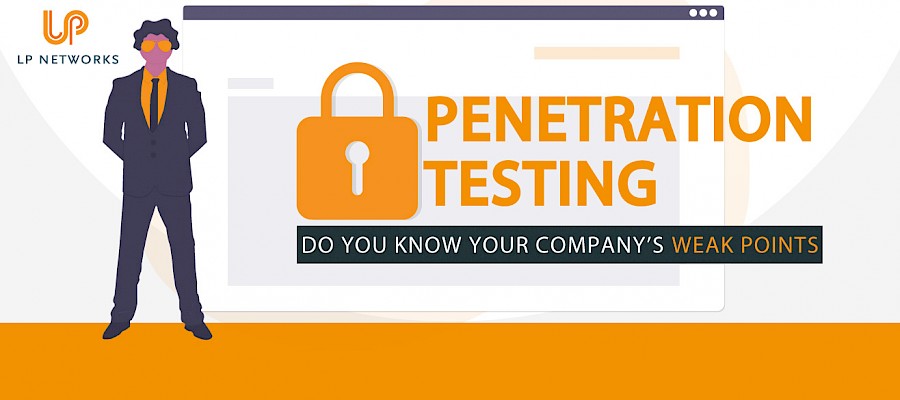 ---
Penetration Testing (Pen Testing for short) is basically an ethical form of hacking used by businesses to help them become more cyber-secure. Every business has information that is worth stealing, our blog on Manchester United's recent hack shows that no business is too big or too small, and it's important to know where a company's vulnerabilities lie and rectify them.
LP Networks can perform zero-knowledge Pen Testing which is an essential component for achieving both business accreditations IASME Governance Certification, and ISO 27001 compliance. Zero-knowledge testing works on the basis that the hacker has no information on how to access a company's IT systems. It works in a similar way to cybercriminals by casting a broad net which looks to exploit any weaknesses in an IT system.
This form of ethical hacking then helps our team to determine any potential vulnerabilities within a system and create a strategy to fix them. Alongside this, Pen Testing also provides an opportunity for businesses to test their cyber security policies, employee security awareness, and their ability to identify and respond to security incidents.
Our team recommend that businesses of all sizes undergo Penetration Testing at least once a year and also when significant changes are made to IT Infrastructure. The frequency you decide for your internal/external pen testing should be based upon, risk analysis, company risk profile, and supply chain requirements.  It is not uncommon for some of the bigger, more established organisations, who view reputation and brand awareness highly to carry out these type of tests more frequently.
It's important to remember that Pen Testing isn't a solution to a problem, but it does help to pick up vulnerabilities and make you aware of them. Think of it in the same way as an MOT or PAT Test. The factors that aren't safe are identified and a plan of action is created to make them safe again.
As an experienced and trusted IT and Security solutions provider LP Networks are able to not only complete Penetration Testing for your company but can also assist in fixing gaps to ensure multiple layers of cyber security and improved compliance. We work alongside you to create a bespoke service that fits the needs of your business and staff.