What is the difference between back-ups and disaster recovery?
---
Posted 20th March 2019
---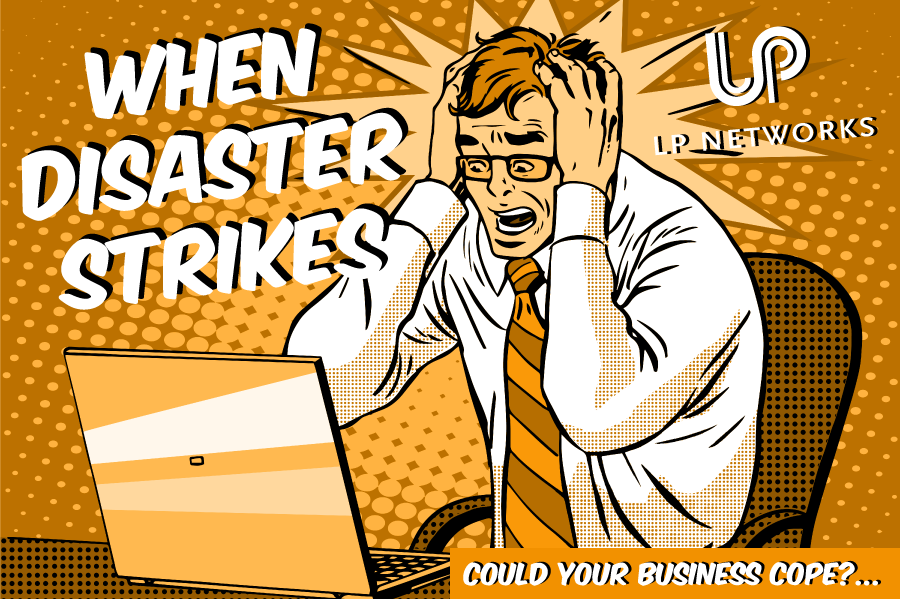 ---
What is the difference between back-ups and disaster recovery?
A back-up is a copy of your files, hopefully, stored somewhere safe and off-site. Disaster recovery is the ability to continue working within seconds of identifying the disaster and deploying a solution to it. (depending on solution)
Does my company need a back-up solution?
As a bare minimum, businesses should have a back-up of key files in case of disaster. Different businesses approach back-ups in different ways depending on their size and complexity, from using time machine on Macs, external hard drives kept in a fireproof safe, through to cloud back-ups and central repositories such as Sharepoint (MS).
The importance of having a structured back-up process, preferably offsite for security, should not be underrated.
Whilst having a back-up of your files can certainly give you peace of mind if your business finds itself the subject of either a natural or cyber-based disaster, it is not a recovery solution. Incorporating a disaster recovery system into your IT Infrastructure is also strongly recommended. A back-up solution should be considered a good first step.
What can cause an IT Disaster?
• Viruses such as the WannaCry ransomware attack, other common viruses are explained in this blog
• Data corruption
• Human error
• Equipment failure
• Software failures or vulnerabilities
• Building disasters or natural disasters such as fire, flood etc
• Theft or other malicious activities.
Does my business need a Disaster Recovery Solution?
Perhaps the more important questions are:
- How much money does your business stand to lose if you can't access your IT systems?
- How much money can your business afford to lose?
- How long will your long customers manage or tolerate an interruption in service to your systems?
- How long will it take you to recover your reputation?
- How much will it cost to recover?
Sadly, some companies never recover. Data from the USA Fema shows that 40% of businesses hit by a disaster close permanently and the (SBA) has data indicating that over 90% of businesses fail within two years after a disaster, whether it be natural, malicious or cyber-attack.
In 2017 the WannaCry virus affected over 200,000 computers across 150 countries, by picking on vulnerabilities in Windows software due to poor patch management (blog) and software past its end of life. In 2018 an updated version attacked one company infecting 10,000 machines and forcing multiple sites to temporarily shut down.
A significant number of UK business are still unprepared technologically and financially for an IT disaster including cyber-attacks. LP Networks has Partnered with Datto, a leading supplier of Disaster Recovery Solutions software. As part of this partnership, we have deployed and run successful tests of disaster recovery solutions in live client environments to ensure continuity of service.
Whilst IT budgets between big and small companies can differ significantly, the inherent risks to IT Security are the same; the scale may be different, but the outcomes are the same. If systems fail or data corrupts the downtime and interruption to a business could cause damage to your business that it cannot recover from.
If you want to avert a potential disaster and make sure that all of your data and files are secure get in touch with us by calling 0800 970 8980 or emailing enquiries@lpnetworks.com