Are your staff your weakest link?
---
Posted 29th March 2019
---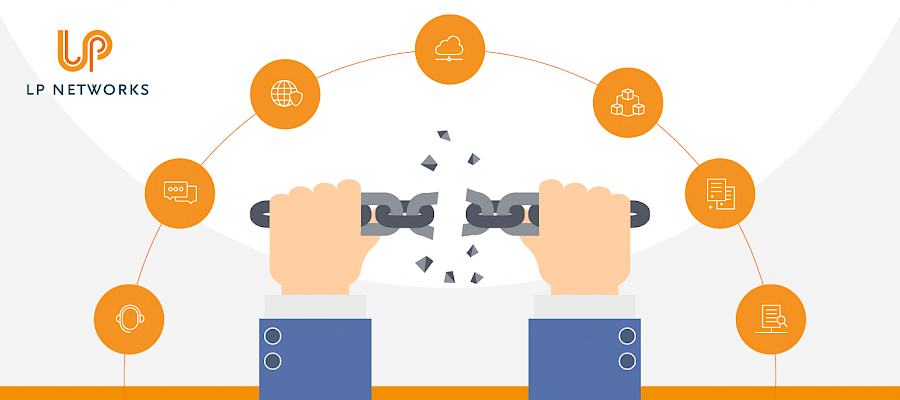 ---
So, you've employed an amazing IT company to protect your infrastructure from outside attacks, you're aware of cybercriminals and malware, you're up to date on GDPR, but there may be a threat still lurking in the shadows…human error.
The percentage of risks to data due to staff error far outweighs external attack. One misplaced click or login from an unsecured network can have dramatic consequences on your cybersecurity. Here's how:
Data phishing and scams
Just one official-looking email can create a scenario where hackers can access your system as eBay discovered in 2014. 100 eBay employees were compromised through a phishing campaign that gave hackers access to eBay's internal network, systems, and the personal details to over 145million customers for an unbelievable 229 days!
If a tech-giant like eBay can be compromised via official-looking phishing emails, then it stands to reason that less savvy companies can be too. Always remind your team to be aware of where the email they are opening has come from, just because it looks official, doesn't mean it necessarily is.
Remote logins
If you have workers who can access your systems remotely, make sure that they only do so from secured networks. Using unsecured public Wi-Fi networks in hotels, meeting venues and coffee shops can enable a cybercriminal to step in between them and your network to intercept your important data.
Removable hardware
Firstly, it's extremely easy to misplace a USB drive, so it is vital that any external storage devices that are used on your network or that contain your company data are properly encrypted. In 2015, 18% of security incidents were as a result of lost or misplaced devices!
Additionally, if an external drive is used on a different computer or device, outside of your company's network security, it is possible that it could pick up viruses and malware that could then be transferred on to your system.
Passwords
Have a think about all of your online logins, how many of them use the same password? Do you use the same password for your work email as you do for your Facebook account? You aren't the only one and cybercriminals know that. Encourage your team to read our password blog here.
How do you protect your company from human error?
The best way to protect your business from the margins of human error is to provide your staff with regular training. Maintaining a regularly updated course on how to keep your infrastructure safe means that your team will be kept aware of changes in cybersecurity and will ensure that they are informed enough to know what they can do to protect your company's data.
Talk to us about keeping your business' IT secure. Contact us on enquires@lpnetworks.com or 0800 970 8980 today.